BE YOURSELF AND LOOK GREAT
A printing t-shirt company is a business that specializes in the production of custom-designed t-shirts through printing technology.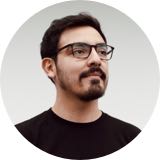 DS Printing & Embroidery
Creative vision
Print your design on a custom t-shirt
Turn any design into a custom t-shirt. Printed in full color on 100% ring spun cotton for incredible comfort.
Top quality
Imamo prilagođene majice u različitim stanjima i veličinama, tako da svako može da nosi vaš brend ili poruku.
We guarantee a discount on the quantity for our valued customers.
A collection printed t-shirts
14.29

$

– 31.90

$
Spread your message in style with t-shirt printing.
Custom T-shirt printing is a popular, eye-catching choice for advertising businesses of all sizes. They're a unique and much appreciated giveaway and are an easy way of getting attention for your brand.
We offer men's and women's short sleeve cotton jersey shirts in premium and basic grades to better suit your promotional t-shirt needs. Let your creativity run free and print on either or both sides.
Custom t-shirts are popular for promoting new products and as promotional giveaways for special occasions. Custom printed shirts are just the thing for company logo shirts, a cool way to promote your own business at trade shows and career fairs.
Contact us to learn more about your custom t-shirt printing options.
Size, Color, Material. It's all here, and more.
Print Your Logo Collection
A collection printed t-shirts
14.29

$

– 31.90

$

14.29

$

– 31.90

$

14.29

$

– 31.90

$

14.29

$

– 31.90

$
A collection printed t-shirts
Collection of custom t-shirts without print
Quality never goes out of style
Create branded T-shirts that feel good and look great – available in a range of designs, colors and styles.
A collection printed t-shirts